Concerned About The Possibility Of A Lithium-Ion Battery Fire?
Keep you and your property safe with industrial lithium-ion fire containment blankets.
You Can Count On The Brimstone Industrial Lithium-Ion Fire Containment Blankets.
From the battery backup systems in a global data center, to the lithium-ion batteries that power our manufacturing facilities... in the case of a thermal runaway situation, Brimstone's industrial lithium-ion fire containment blankets have you covered.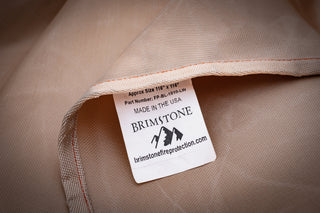 BUILT BY THE LITHUM-ION BATTERY FIRE PROTECTION EXPERTS.
From NASA to the United States Forestry Service, and everywhere in between, the Brimstone Fire Protection brand is a trusted source for all your fire protection needs.
1
Shop Blanket Sizes/Options
At Brimstone Fire Protection, we take your safety seriously.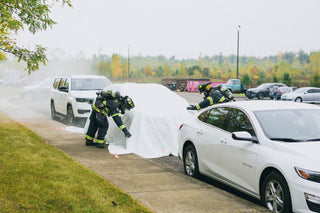 Be Brimstone Prepared!
Check Out Our EV Fire Suppressor Blankets