Stopping A Different kind of Threat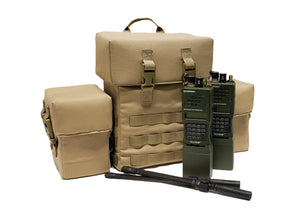 DUNS # 080920954 / CAGE # 7ZUN2
​ Brimstone Fire Protection Products Are Now Available Through Our Distribution Partners On GSA Advantage!
​Brimstone Fire Protection has the privilege of providing peace of mind to government agencies around the world. Our growing list of clients include NASA, The U.S. Department of Defense, the U.S. Department of State, NOAA, The US Navy, Air Force, Army, and Coast Guard as well as the UK's Ministry of Defense, Australia's Military Operations, and Canada's Ministry of Natural Resources (brush fire fighting squadrons). Our high quality and reasonably priced products are on the cutting edge of fire protection, particularly in the arena of lithium-ion battery fire containment systems.
​ Air
​ The FAA has documented hundreds of incidents in the recent past involving lithium-ion batteries. Aircraft are particularly vulnerable to the dangers of the thermal runaways associated with lithium-ion powered devices. From tablets and phones on the flight deck to the laptops, tablets, phones, hand-helds, flash lights, cameras, cordless tools, etc. being transported (with or without personnel) … These items and many more are all carried into the field by today's modern warfighter. There can be literally hundreds of lithium-ion batteries on board any given flight. Water and traditional extinguishers can actually make a lithium-ion thermal runaway worse. What is your SOP if you're at 30,000 ft. over the Atlantic Ocean and an event occurs?
​ Land
​Obviously today's modern ground warfighter has tech unlike any generation before. Many of the tools of their trade require portable power. A lot of portable power! Batteries such as the UBI-2590 or the UBBL10-01 may help to get the job done, but these high capacity lithium-ion battery packs have little protecting them from heat and/ or shock. Heat and shock are both common in the field and both can cause lithium-ion batteries to go critical. Brimstone Fire Protection has created a bag designed specifically to contain them in the event of thermal runaway. Whether these batteries are being actively used in the field, being transported (air or sea), or being stored in a large facility with limited exterior access, our fire containment bags will give responders the tools and precious time they need to get the dangerous threat contained and moved to safety.
​ Sea
​ Today's modern warship is a labyrinth of passageways and hatches. What happens when one of the hundreds (if not thousands) of lithium-ion batteries found below deck goes into thermal runaway (laptops, tablets, phones, flashlights, hand-helds, cameras, cordless tools, etc.)? Traditional extinguishers and water can work to exacerbate the fire as lithium reacts to such agents and can even explode when contact is made. How will you or your team carry a device in thermal runaway to safety? Our high quality, tested Battery Fire Containment Bags provide the perfect solution to this potential threat.
​ Government Facilities
​ Large sprawling complexes and/ or multi-floored buildings with limited exterior access are vulnerable to the threat of a lithium-ion thermal runaway. Not only is there potential for bodily harm and property damage from heat and debris, but the smoke and gases released during a thermal runaway are so toxic (laden with heavy metal particulates) that expensive Hazardous Materials clean up may be required before normal operations can resume. The FDA recently issued this warning regarding the threat of lithium-ion battery fires within hospitals, which are particularly at risk with the many hundreds of portable computer carts and monitors used within… Bottom line, hospitals have had thermal runaways in recent years and it seems inevitable they will continue to occur. If one happens on the 4th floor, it can be a disaster, considering water and normal extinguishers may literally cause the lithium within to ignite and/ or explode. Your foresight in having our Preventer™ Brimstone Battery Containment Kits on hand will bring a simple and effective option into a potentially catastrophic scenario.